Shipyard offers two configurations that automatically retire your environments.
Since Last Visit (SLV)​
Retires an environment based on how long an environment has not received a visit.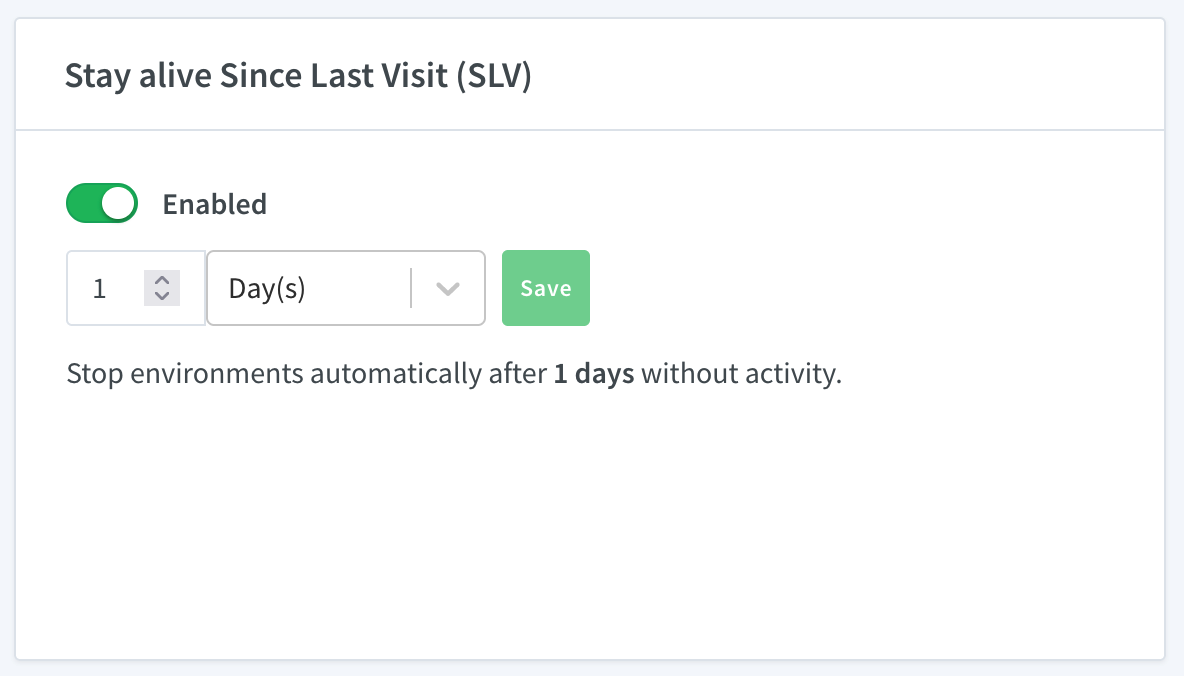 info
This setting will create a default for all of your organization's environments, but you can override it on specific environments on the Application Configure page (see docs for more info).