GitHub​
On the Configure Application page, the Notification Settings tab provide two checkboxes, GitHub PR Comments and GitHub Commit Checks.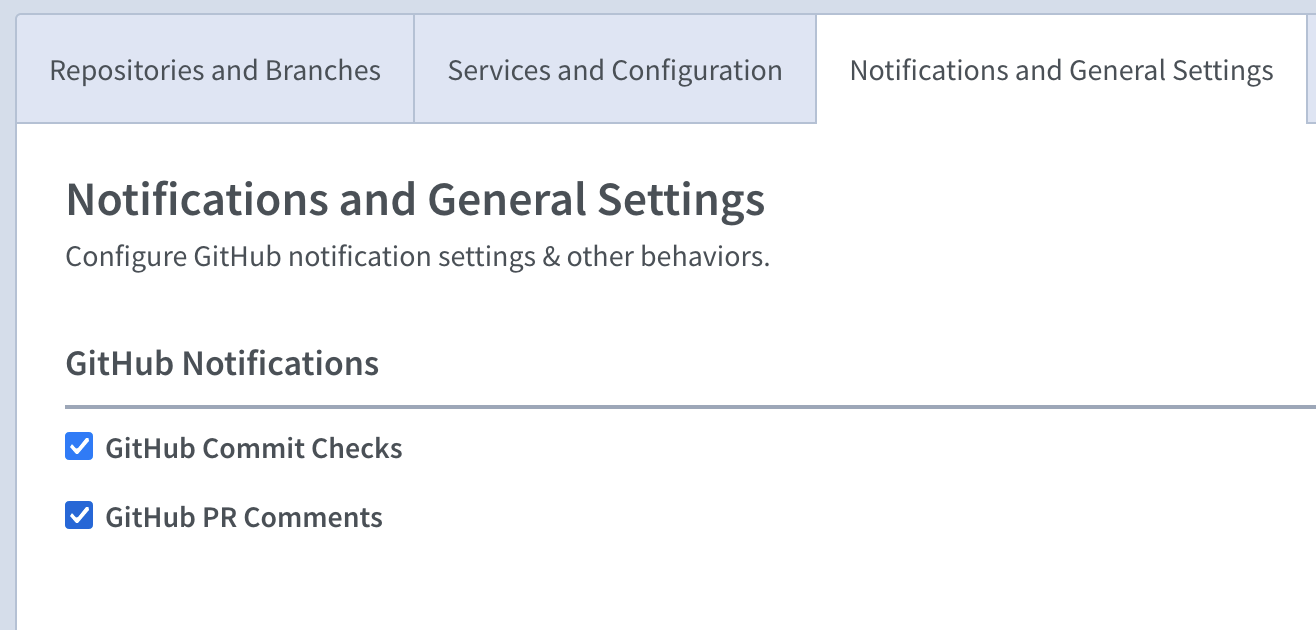 Pull request comments​
If enabled, the Shipyard App bot will post a comment in the pull request with a link to the app's environment and its build details (when the first successful build happens).

Commit checks​
If enabled, this setting tracks your commits and provides a ✅ or ❌ alongside the commit message on GitHub to indicate a successful or failed build. You can click on a succesful build to view your app's live environment, or on a failed build to see its build details on Shipyard.